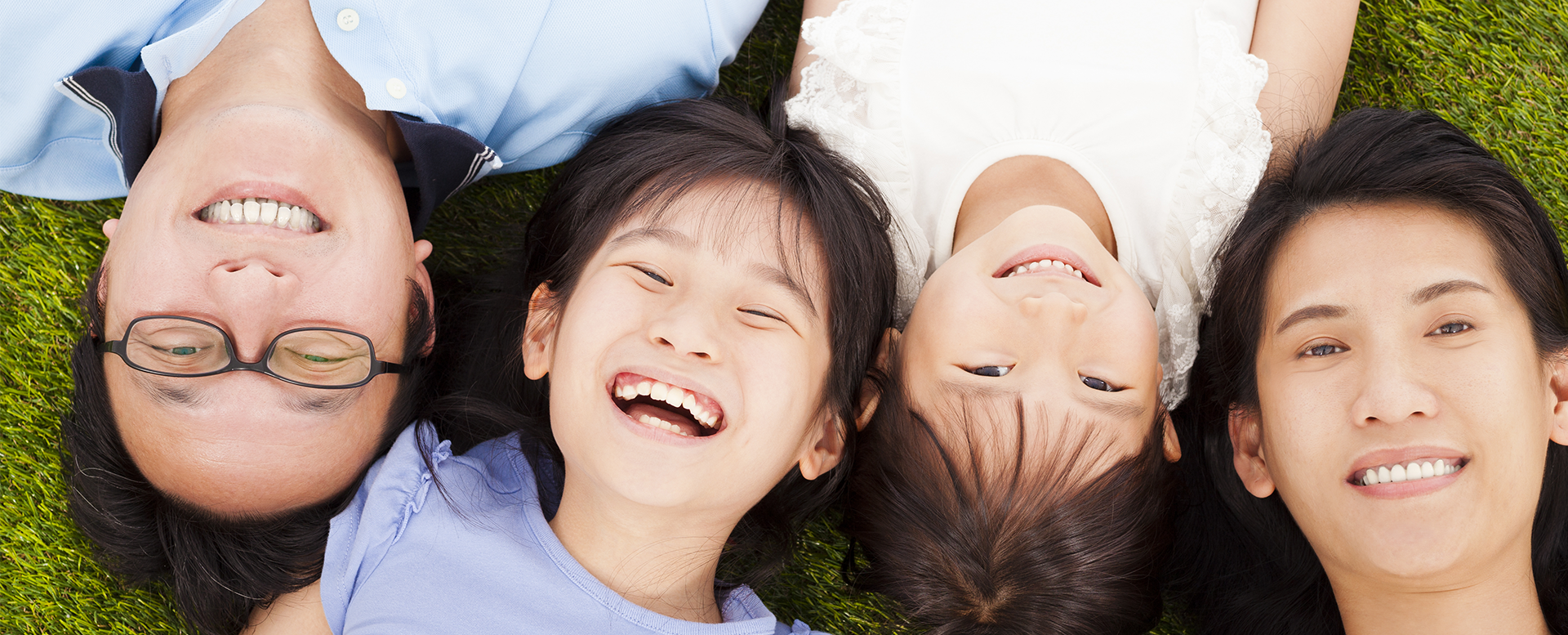 Our Scientific Advisory Board Consists of World-Class Scientists and Physicians Who Also Invented Our Technology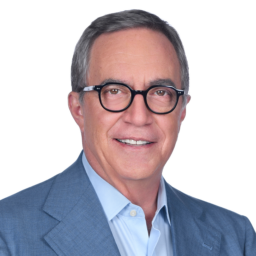 Camillo Ricordi, MD
Chair, Scientific Advisory Board
Dr. Camillo Ricordi is ranked among the top ten world experts in transplantation of insulin-producing cells for the treatment of diabetes, and is acknowledged as one of the world's leading scientists in diabetes cure-focused research, cell transplantation and regenerative medicine. He is well-known for inventing the machine that made it possible to isolate large numbers of islet cells (insulin-producing cells) from the human pancreas and for performing the first series of successful clinical islet allotransplants that reversed diabetes after implantation, a procedure now used globally. He has also developed highly innovative strategies to transplant cells and organs without the continuous requirement for anti-rejection drugs. He was also appointed to the Supreme Council of Health (Consiglio Superiore di Sanita) by the Ministry of Health of Italy.
Additional career highlights include:
Director of the Diabetes Research Institute and the Cell Transplant Center at the University of Miami, Florida;
Head of the NIH funded cGMP Human Cell Processing Facility (1993-present), for the manufacturing of advanced human cell and other biologic products, for research and clinical applications at UM, in the US and worldwide;
Served as Founding President of the Cell Transplant Society, co-founder and chairman of the National Diabetes Research Coalition, co-founder and president of the International Association for Pancreas and Islet Transplantation (IPITA), and a member of the council of The Transplantation Society;
Served on the council of the American Society of Transplant Surgeons, on the National Institutes of Health (NIH-NIAID) Expert Panel on clinical approaches for tolerance induction, on the FDA Biologic Response Modifiers Advisory Committee, on the NIH/NCRR Islet Cell Resources (ICRs) Executive Committee, on the NIH-NIDDK Strategic Planning Committee and on the NIH-NIAID Expert Panel on Transplantation Research;
Founding President of the Fondazione Cure Alliance ONLUS and of The Cure Alliance and Chairman of the Diabetes Research Institute Federation;
President of the Board of ISMETT and was appointed President of Fondazione Ri.MED by the Italian Prime Minister (2013-2017);
Serves on the editorial board of European Reviews for Medical and Pharmacological Sciences (Editor-in-Chief) and CellR4 (Editor-in-Chief), and has previously served on the editorial boards of Cell Transplantation (Founding Editor and Co-Editor-in-Chief), the American Journal of Transplantation (Associate Editor), Transplantation, Transplantation Proceedings, Tissue Engineering, and Graft (Editor-in-Chief) and;
Received numerous prestigious honors and awards globally, and has contributed to 1,153 publications and has 27 patents awarded.
Dr. Ricordi studied at the Scientific Lyceum in Milan and graduated cum laude in medicine from the University of Milan.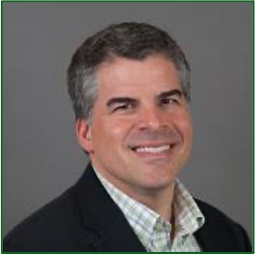 Andrés García, PhD
Scientific Founder and Advisor; Executive Director, Parker H. Petit Institute for Bioengineering and Bioscience Petit Director's Chair in Bioengineering and Bioscience Regents' Professor, George W. Woodruff School of Mechanical Engineering Georgia Institute of Technology
Andrés J. García is the Parker H. Petit Chair and Executive Director of the Petit Institute for Bioengineering and Bioscience. He is a Regents' professor in Georgia Tech's Woodruff School of Mechanical Engineering.
He received a B.S. in Mechanical Engineering with Honors from Cornell University in 1991. He received M.S.E. (1992) and Ph.D. (1996) degrees in Bioengineering from the University of Pennsylvania. He completed a two-year post-doctoral fellowship in cell and molecular biology at the School of Medicine of the University of Pennsylvania.
Dr. García's research program integrates innovative engineering, materials science, and cell biology concepts and technologies to create cell-instructive biomaterials for regenerative medicine and generate new knowledge in mechanobiology. This cross-disciplinary effort has resulted in new biomaterial platforms that elicit targeted cellular responses and tissue repair in various biomedical applications, innovative technologies to study and exploit cell adhesive interactions, and new mechanistic insights into the interplay of mechanics and cell biology. In addition, his research has generated intellectual property and licensing agreements with start-up and multi-national companies. He is a co-founder of 3 start-up companies (CellectCell, CorAmi Therapeutics, iTolerance). He has received several distinctions, including the NSF CAREER Award, Arthritis Investigator Award, Young Investigator Award from the Society for Biomaterials, Georgia Tech's Outstanding Interdisciplinary Activities Award, the Clemson Award for Basic Science from the Society for Biomaterials, and the International Award from the European Society for Biomaterials. He has been recognized as a top Latino educator by the Society of Hispanic Professional Engineers. He is an elected Fellow of Biomaterials Science and Engineering (by the International Union of Societies of Biomaterials Science and Engineering), Fellow of the American Association for the Advancement of Science, Fellow of the American Society of Mechanical Engineers, and Fellow of the American Institute for Medical and Biological Engineering. He served as President for the Society for Biomaterials in 2018-2019. He is an elected member of the National Academy of Inventors and the National Academy of Engineering.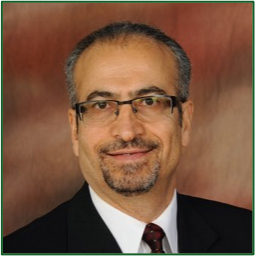 Haval Shirwan, PhD
Scientific Founder and Advisor; Professor, Department of Child Health and Molecular Microbiology and Immunology; Director, Immunomodulation and Translational Research Program at U Missouri; Founder/CEO FasCure Therapeutics, LLC.
Dr. Shirwan obtained his PhD, supported by a NATO scholarship, at the University of California, Santa Barbara followed by post-doctoral training at the California Institute of Technology. He joined Cedars-Sinai Medical Center, Los Angeles, CA, to establish a Molecular Immunology Program with focus on transplantation tolerance, which has remained a long-term career pursuit. He took faculty positions at various institutions in the US and recently relocated to the University of Missouri, Columbia.  The primary focus of Dr. Shirwan's translational research program is to develop safe and practical immunomodulatory approaches with applications to transplantation, autoimmunity, cancer, and infections. To achieve this goal, Dr. Shirwan co-pioneered with Dr. Esma S. Yolcu a proprietary platform technology, ProtEx™, that allows for the generation of novel recombinant immune ligands and their positional display as single agents or in combination on biological surfaces as a practical and safe alternative to gene therapy for localized immunomodulation.  This concept generated over a dozen of patents that have been licensed by FasCure Therapeutics and iTolerance.
Dr. Shirwan is also assessing various vehicles, including live bacterial vectors and nanoparticles, for targeted delivery of these biologics in vivo to modulate immune effector and regulatory cells for therapeutic outcomes. Ongoing studies demonstrated the efficacy of two lead therapeutic candidates, one being FasL presented by microgels as the iTolerance platform technology, in treating type 1 diabetes in rodents and are presently being assessed for tolerogenic efficacy in humanized mouse and nonhuman primate models as a prelude to clinical translation. In parallel, candidate immunostimulatory molecules are also being developed for cancer immunoprevention and immunotherapy. A lead candidate in this category was shown to train the immune system for long-term protection against various cancer types, the first report of its kind with significant translational potential as prophylactic for cancer and infections.
Additional career highlights include:
Michael and Joan Hamilton Endowed Chair in Autoimmune Disease, School of Medicine, University of Louisville, KY
Director, Molecular Immunomodulation Program, Institute for Cellular Therapeutics, University of Louisville, KY
University Scholar, School of Medicine, University of Louisville, KY
Director, Molecular Biology Program, Institute for Cellular Therapeutics, Allegheny University of the Health Sciences, Philadelphia, PA
Associate Director, Transplantation Biology Research Laboratory, Cedars-Sinai Medical Center, Los Angeles, CA
MediStar 2011 the Crowe Horwath Innovation Award
Innovation in Biotechnology award, Research! Louisville, Louisville, KY
Faculty Excellence Award for Outstanding Research in Basic and Applied Sciences, School of Medicine, University of Louisville, KY
Business First, Partners in Health Care Award.
Young Investigator Award, Cedars-Sinai Medical Center, Los Angeles, CA
American Society of Transplant Physicians-Ortho award
North Atlantic Treaty Organization Ph.D. Scholarship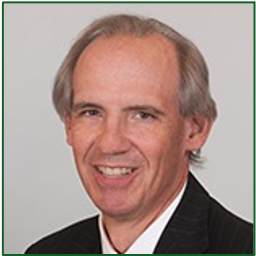 Jim Markmann
Scientific Advisor; Chief, Division of Transplantation Surgical Director, Liver, Pancreas and Islet Transplant Programs Clinical Director, MGH Transplant Center
James F. Markmann MD, PhD is the Chief of the Division of Transplant Surgery and Director of Clinical Operations at the Transplant Center at Massachusetts General Hospital, the Claude Welch Professor of Surgery at Harvard Medical School and co-Director for the Center for Transplantation Sciences at MGH. Clinically, he specializes in liver, kidney, pancreas and islet transplantation as well as hemodialysis access surgery. He is active in numerous societies, editorial boards and organizations and is currently President of the International Pancreas and Islet Transplant Association and Treasurer the American Society of Transplant Surgeons. He has published more than 400 scientific papers over the last 30 years, most in the area of immune tolerance and pancreas and islet transplantation and has held continuous NIH R01 funding for >20 years. His current research focuses on development of beta cell replacement as a curative cellular therapeutic with broad applicability for patients with insulin deficient diabetes.